The Triggs International Premium Vinifera Lecture Series takes place every two years.

2019 FEATURED SPEAKER:
Vaughn Bell (Ph.D), Senior Scientist, New Zealand Institute for Plant and Food Research.

Read his bio here.

TOPIC:
A pathway towards leafroll virus management: The New Zealand experience


ONTARIO Dates:
August 8 (Vineyard Visits/Technical Workshop Day)
August 9 (Public Lecture, 3 p.m., Brock University)

BRITISH COLUMBIA Dates:
August 13 (Vineyard Visits/Technical Workshop Day)
August 14 (Public Lecture, 3 pm, Summerland Research and Development Center)

AGENDA:
ONTARIO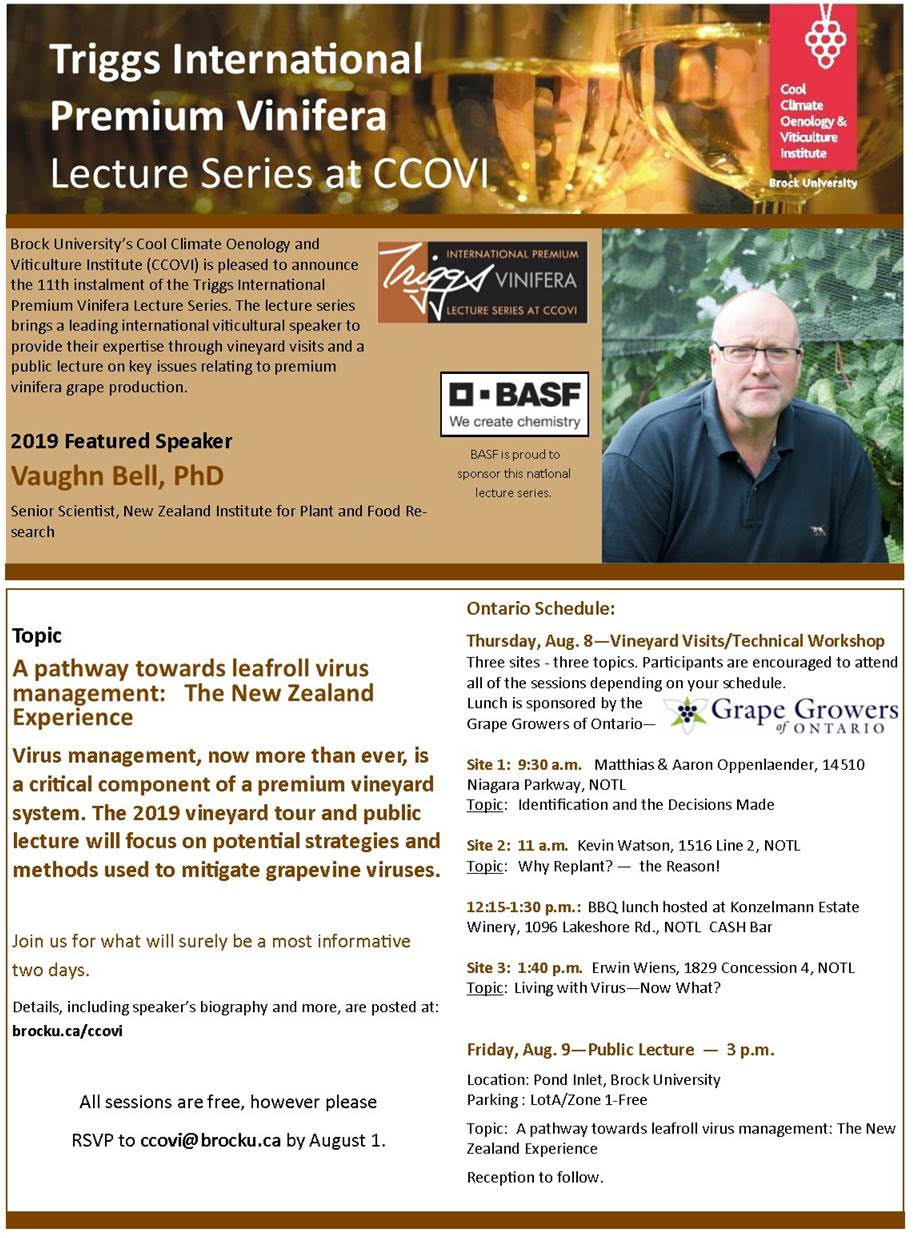 BRITISH COLUMBIA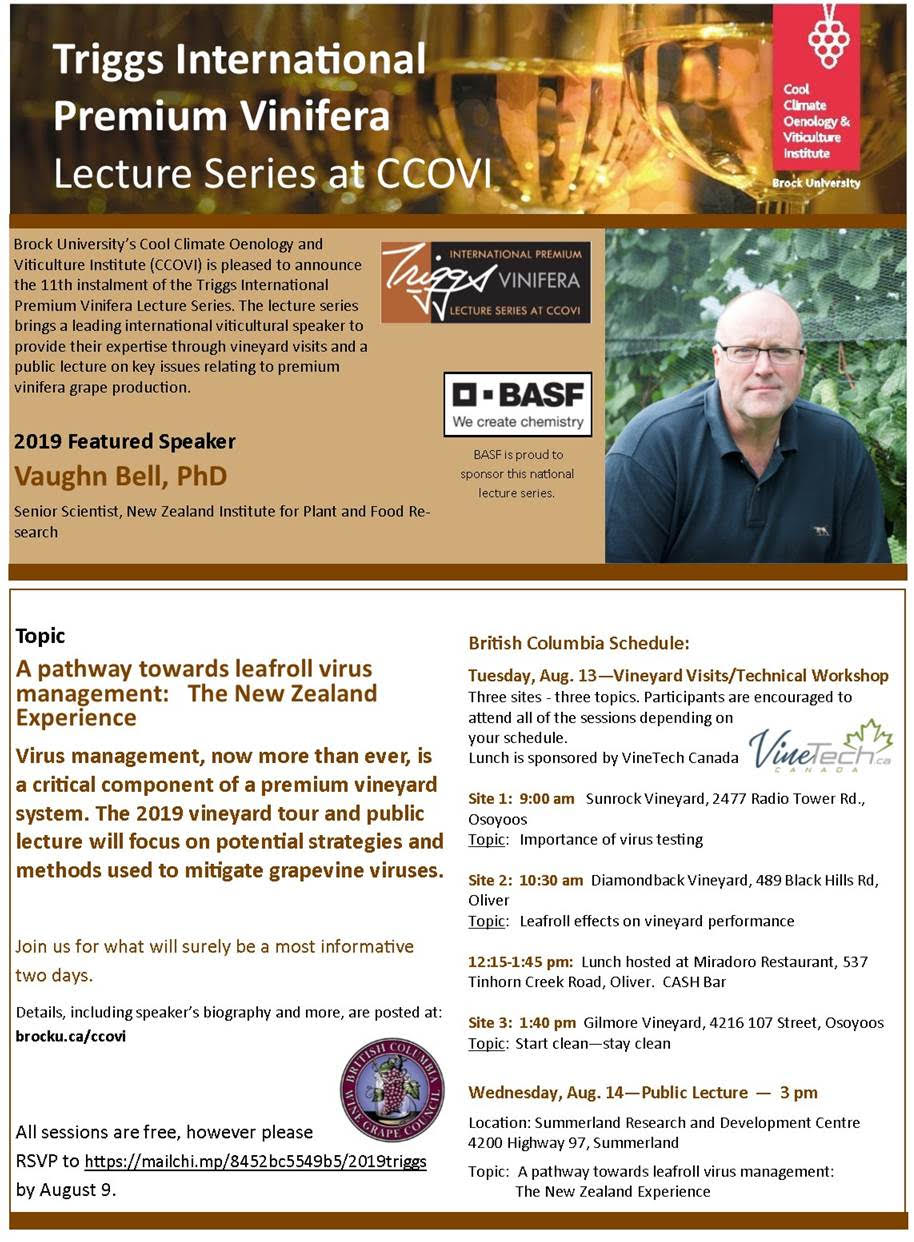 For more information, please visit: https://brocku.ca/ccovi/triggs-international-premium-vinifera-lecture-series/ 

Brock University launched the Triggs International Premium Vinifera Lecture Series in 2004 to attract and showcase world leaders in the cultivation of premium vinifera grapes. This was made possible thanks to a generous donation by Don and Elaine Triggs to the University's Cool Climate Oenology and Viticulture Institute.

In 2011 the lecture series spread its outreach to include the grape and wine regions of both Ontario and British Columbia. The expanded lecture series has helped create an invaluable networking opportunity for the grape and wine industry across Canada. To help ensure that the event could be held in both provinces, BASF Canada, a company that provides crop protection products to the grape industry, stepped in to sponsor costs associate with making it a national event.

The series provides those interested or directly involved in the business of grape growing, viticulture and winemaking, as well as students and faculty, with access to the most current developments in viticulture.