Original Article from
The Globe and News
British Columbia is auditioning pinot noir as its signature grape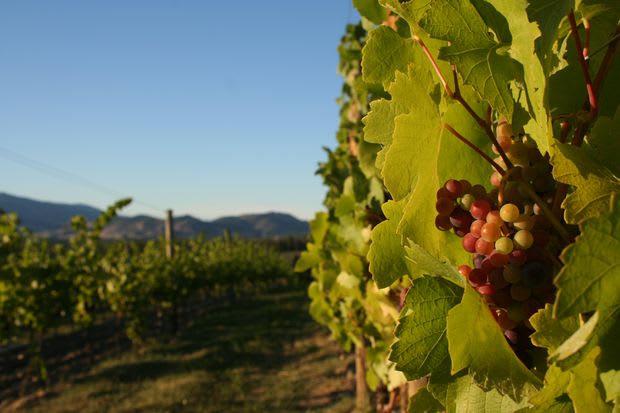 Tantalus Vineyards is home to pinot noir vines planted in 1985.
With more than 80 grape varieties planted and less than 25 years since its wine industry kicked into high gear, it's too soon to anoint a signature grape for British Columbia's wine regions. But early signs point to pinot noir as the frontrunner for red wine varieties.

Syrah and malbec from the Okanagan are attracting critical praise from local and international writers. Cabernet franc, merlot and blends of different cultivated varieties can also be strong suitors, but as the only red-wine grape planted in every growing region in the province, pinot noir is the best vehicle to display the diversity of styles and expressions British Columbia is capable of.

Pinot noir is widely found in the Okanagan, particularly in the northern regions of Kelowna and Okanagan Falls, where the variety was first backed by pioneers such as Blue Mountain Vineyard and Cellars, CedarCreek Estate Winery and Quails' Gate Winery. It's less common in the warmer sites in the southern Okanagan where more heat-tolerant varieties, such as syrah and malbec, have thrived.

In other regions, the early-ripening variety enjoys success in the Similkameen Valley as well as the Kootenays and Lillooet, and has taken root in the Cowichan Valley on Vancouver Island and the Gulf Islands.

While some celebrated vineyards were planted in the 1970s and 1980s, the majority of pinot noir vineyards in British Columbia are less than 20 years old. Many have been producing grapes for just over 10 years. The gradual embrace of the grape variety can be attributed, in part, to fashion; lighter styles of red wines weren't in demand when the Okanagan wine scene started. It was the age of robust, full-bodied red wines from Australia and California, which Canadian producers hoped to compete against to attract consumers.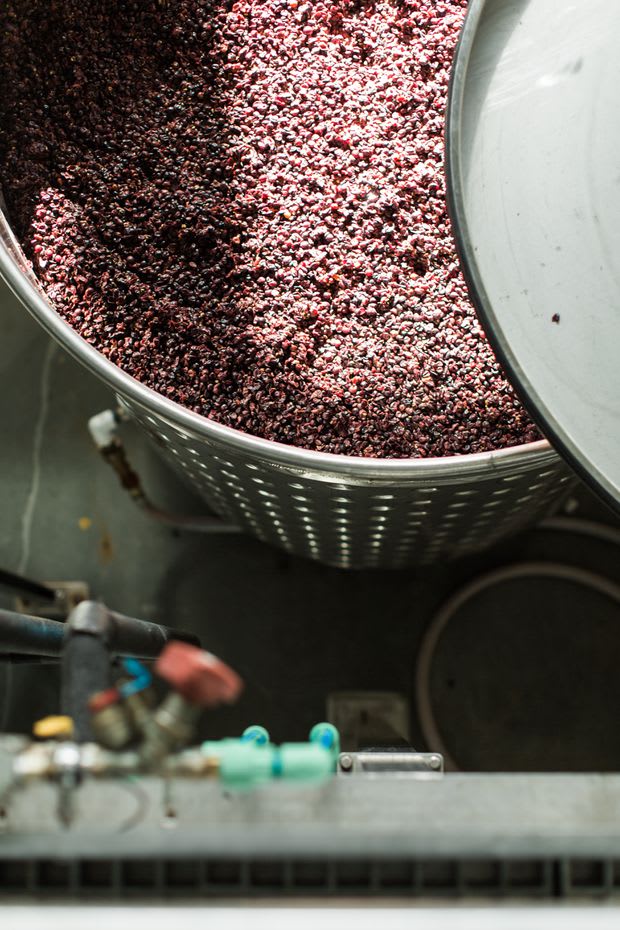 More gentle processing and aging practices have led to advancements in pinot noir development in B.C.
There was also the necessary research and development need to identify appropriate spots to successfully grow what is infamously lamented as "the heartbreak grape." With thin skins that are more susceptible to rot and diseases, and notoriously low yields compared to other more fruitful varieties, pinot noir poses various challenges in the vineyard and winery that make it an expensive prospect for winemakers and consumers.

New approaches to winemaking in the cellar have led to significant advances for top-quality pinot noir around the province. Instead of using the same procedures they employ to make cabernet sauvignon, merlot or other red wines, winemakers now treat pinot differently, with more gentle processing and aging practices.​

Greater know-how and consumer attention have come with the B.C. Pinot Noir Celebration, which launched in 2013. Thirteen wineries were part of the first edition. Last year's meeting saw 36 producers come together for a day of educational seminars before a walk-around tasting and dinner at the University of British Columbia's Okanagan Campus.

David and Cynthia Enns, former owners of Laughing Stock, will breathe even more life into the scene with the launch of a small-batch pinot project. Having helped cement the reputation of Bordeaux-style red wines in the Okanagan with the critically acclaimed Portfolio and Blind Trust labels, the couple has focused exclusively on pinot noir grown in their home vineyard in Naramata for their 1 Mill Road brand, which makes its debut in June.

Whether they hail from Naramata, Kelowna or the Creston Valley, the best examples of pinot from British Columbia offer juicy and bright fruit flavours that contribute to a delicately sweet character. There are some shared traits with the concentrated and globally celebrated Sonoma Coast pinot style, but with more vibrancy and earthy complexity from the cooler growing conditions. Producers of note include Averill Creek and Unsworth on Vancouver Island and Blue Mountain, Howling Bluff and Spearhead in the Okanagan.